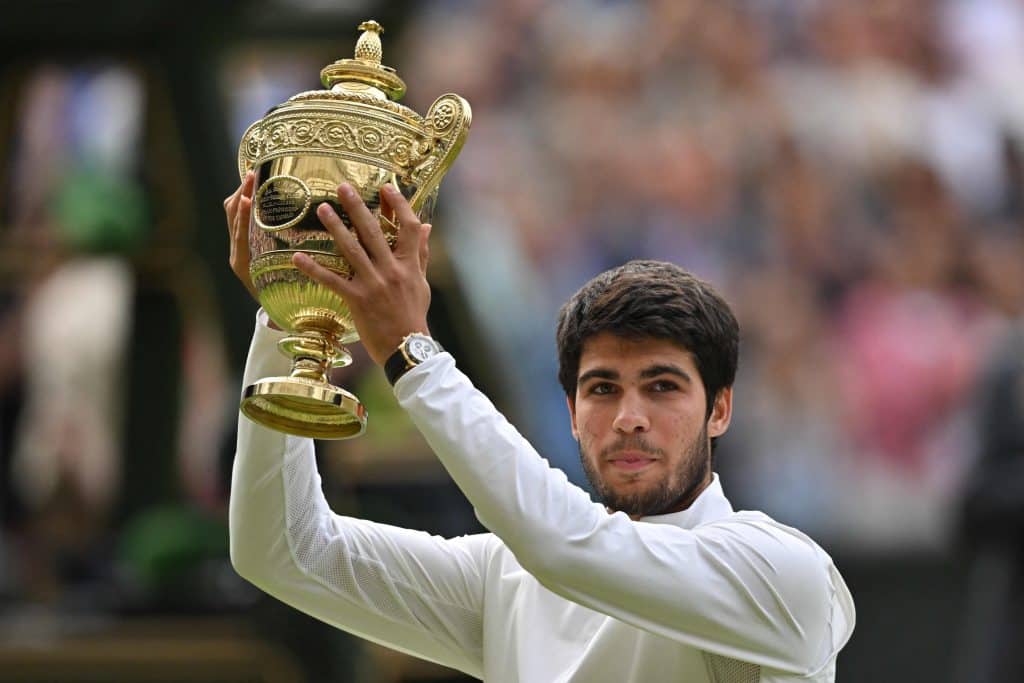 A Thrilling Match
Carlos Alcaraz made history by winning the men's singles final at Wimbledon in 2023. In an intense and thrilling match, he defeated Novak Djokovic in a back-and-forth battle on Sunday. Alcaraz showed incredible resilience and surged ahead in the later stages of the match, ultimately ending Djokovic's 34-match winning streak at the All England Club. The final score was 1-6, 7-6 (6), 6-1, 3-6, 6-4 in Alcaraz's favor.
This victory marked Carlos Alcaraz's first championship at Wimbledon and his second Grand Slam trophy overall. It was a significant achievement for the 20-year-old Spanish player, who celebrated with the trophy after the match. Alcaraz's win also broke the dominance of the "big four" players—Novak Djokovic, Roger Federer, Rafael Nadal, and Andy Murray—who had been the only ones to win Wimbledon since 2002.
The match between Alcaraz and Djokovic was an epic showdown and one of the greatest Wimbledon finals ever played. The two players displayed remarkable skill and determination, captivating the audience and leaving a lasting impression on tennis fans worldwide. Alcaraz's victory signaled a new era in men's tennis and showcased his rapid improvement on grass.
Djokovic, who had been aiming for his fifth consecutive Wimbledon title, acknowledged Alcaraz's deserving win and praised his opponent's performance. Despite Djokovic's disappointment, he accepted the result gracefully, recognizing that Alcaraz was the better player on that day. The defeat marked the end of Djokovic's winning streak at Wimbledon and highlighted Alcaraz's ability to challenge the tennis elite.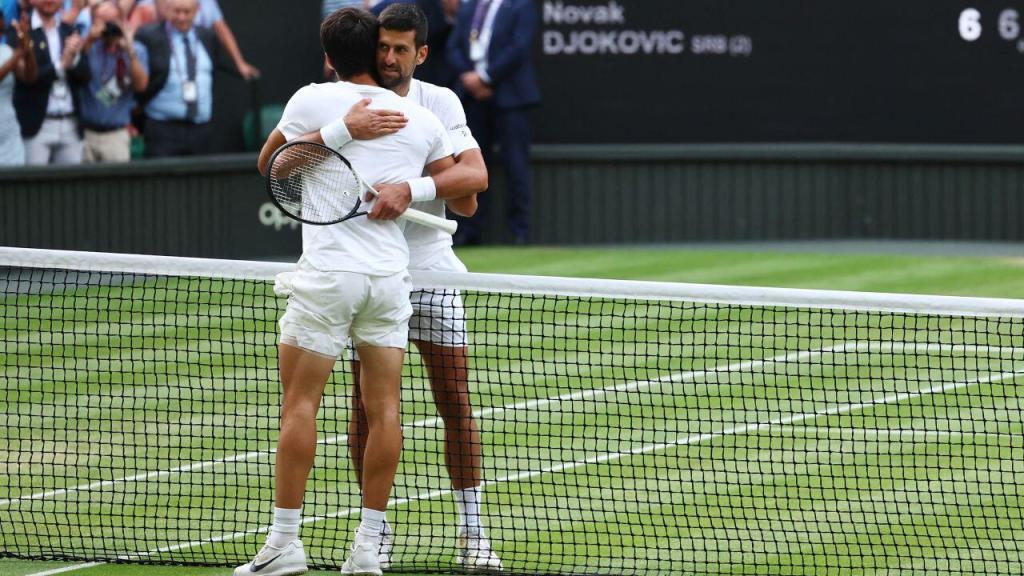 Carlos Alcaraz's triumph at Wimbledon was a historic moment not only for him but also for the sport. He became the first player outside the "big four" to win the Wimbledon men's singles title since 2002, breaking the dominance of the sport's most renowned players. The victory solidified Alcaraz's reputation as a rising star and a formidable contender in the tennis world.
A Massive Audience
In addition to the thrilling match itself, Alcaraz's win drew massive attention from viewers. The BBC reported that over 15 million people in the UK watched the Wimbledon final, with a peak audience of 11.3 million on BBC One alone. The match garnered significant online streaming numbers as well, with 4.1 million streams on the BBC iPlayer and BBC Sport website. These figures set new records for digital viewership during the tournament.
History Made
Overall, Carlos Alcaraz's triumph at Wimbledon 2023 will be remembered as a groundbreaking moment in tennis history. His remarkable performance, defeating a legend of the sport like Novak Djokovic, showcased his talent, determination, and potential for future success. The win not only established Alcaraz as a champion but also inspired fans around the world and brought excitement to the future of men's tennis.