While the idea of purchasing an apartment in Monaco may initially seem to imply limited options, the reality is quite the opposite. The real estate market in Monaco is surprisingly diverse, offering an array of apartment styles to suit various tastes. Our esteemed real estate agency in Monaco, Baldo Realty Group, takes pride in presenting a curated selection of properties listed publicly and off-market, that span a spectrum of styles, from classic Bourgeois and modern residences to those harkening back to the Belle Epoque era. Today, we invite you to explore an exceptional and iconic category of apartments right in the heart of the Principality – The Penthouses.
A Unique Proposition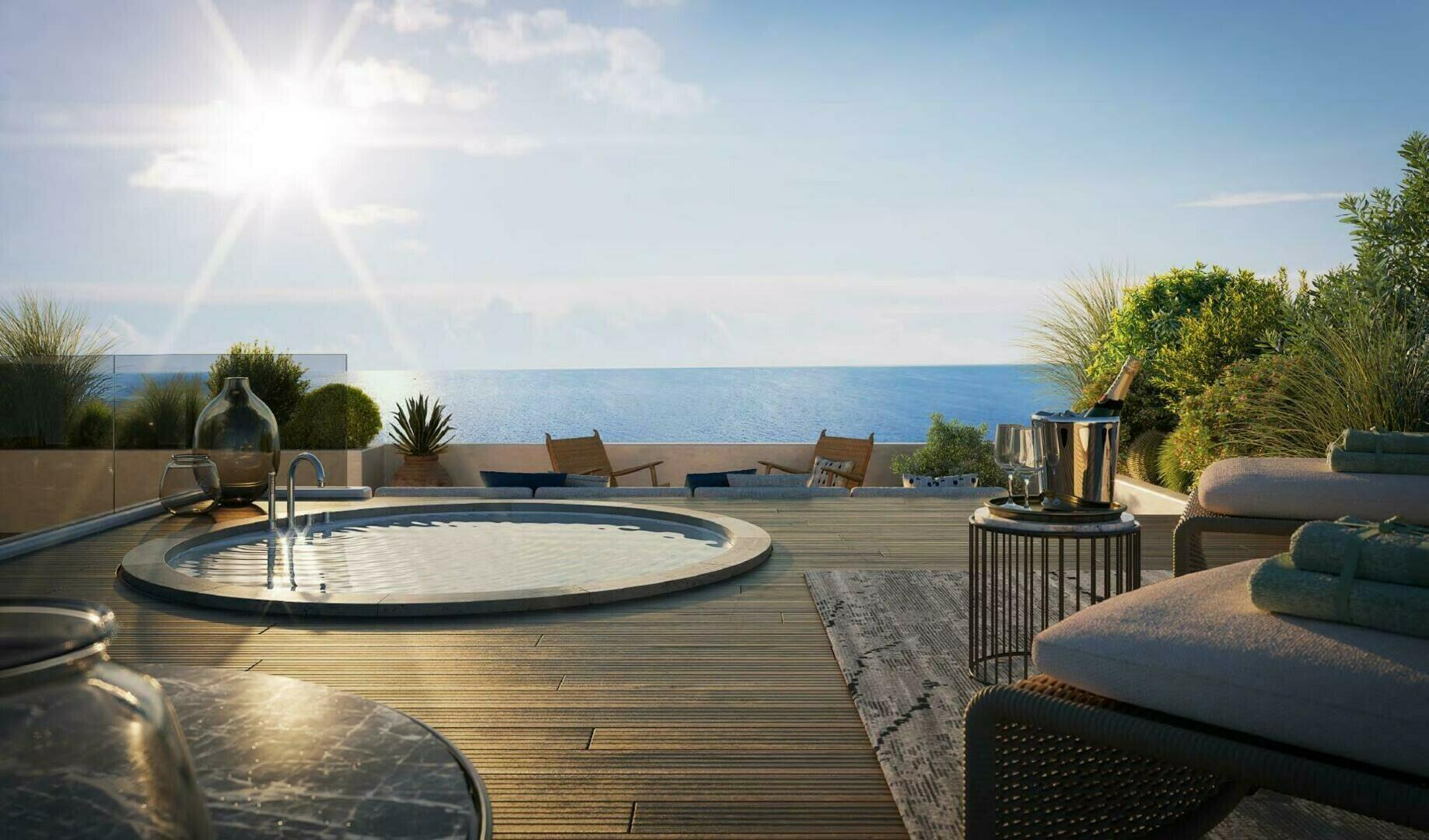 Perched atop the highest floors of Monaco's prestigious buildings, Penthouses offer a rare and extraordinary real estate opportunity. These unique properties represent the epitome of luxury and convenience. One of their primary draws is the absence of any neighbors above, ensuring unrivaled comfort and tranquility. Yet, the appeal of Penthouses extends beyond this aspect.
Penthouses are often created by amalgamating multiple individual units, providing an incomparable sense of hovering above the Principality of Monaco. These spacious homes often boast expansive terraces or even more lavish loggias compared to typical apartments, affording residents delightful outdoor spaces for daily living or hosting soirées with friends. They strike a harmonious balance between the convenience of apartment living and the opulent outdoor spaces associated with villas.
Many Penthouses are ingeniously designed on two levels, crafted by merging the top two floors of a building or connecting a residential floor with a rooftop terrace. In the latter scenario, the Penthouse enjoys exclusive access to this "roof top" and the breathtaking vistas it commands. These Duplex Penthouses are in high demand, prized for their unique character and generously proportioned living areas.
A Rare Opportunity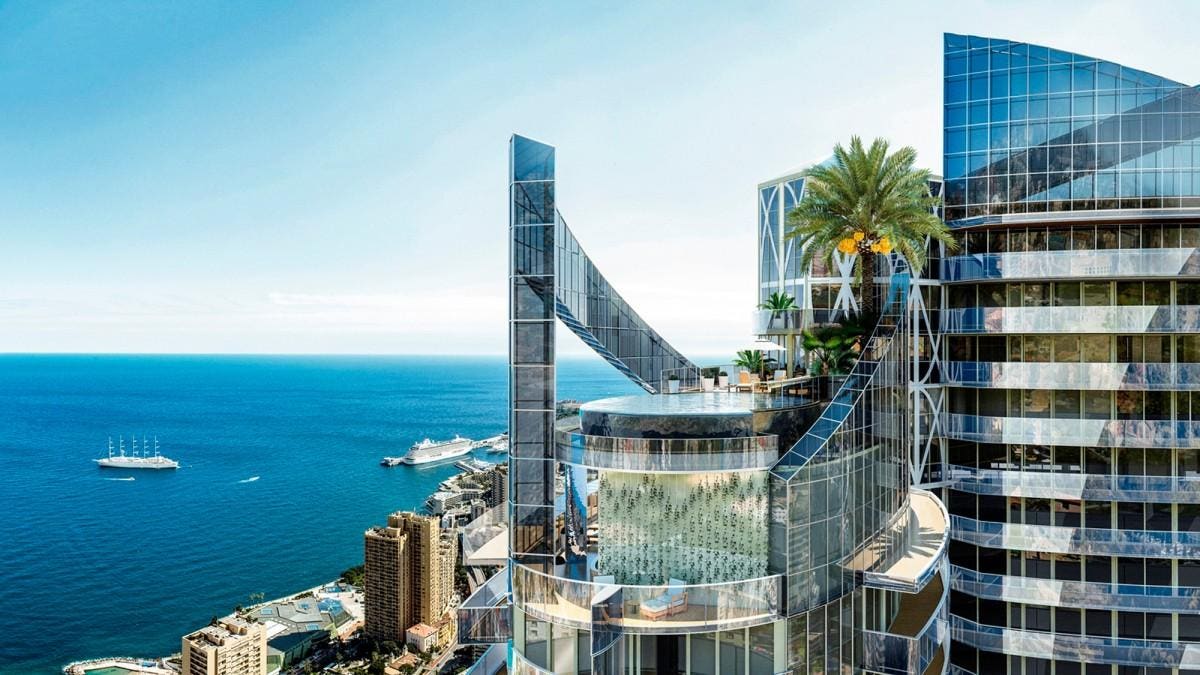 Within the dynamic Monaco real estate landscape, certain properties rise to the occasion, offering a level of luxury akin to the world's most renowned palaces. A prime example is the Penthouse of the iconic Tour Odéon, a residence that has gained international acclaim as the most expensive apartment on the planet.
Spanning an impressive five floors, this exceptional Penthouse boasts an expansive 3,500 m² of opulent living space. What sets it apart are the lavish amenities that rival those of the most prestigious hotels, including a private swimming pool and an extraordinary slide that descends from the building's rooftop. The residence is a masterpiece of design, with numerous reception rooms dispersed across various levels, five ensuite bedrooms, three dedicated service bedrooms, multiple state-of-the-art professional kitchens, and a state-of-the-art home cinema. Such a property is truly a rare gem, not only within Monaco but also on a global scale, as only a handful of buildings worldwide offer apartments that seamlessly blend this level of service and living space.
Baldo Realty Group, a real estate agency in Monaco, offers a selection of Penthouse apartments for sale and for rent. Contact us to find your dream Penthouse in Monaco!