Introduction
Larvotto, Monaco, is a picturesque and opulent residential enclave that graces the renowned Avenue Princesse Grace. Along this elegant avenue, you'll find a collection of the most exquisite residences, including the Roccabella, Estoril, the exclusive 21 Princesse Grace, and the opulent Reserve.
In addition to these magnificent homes, Larvotto is also home to high-end hotels like the world-class Monte Carlo Bay and the luxurious Meridien. These establishments offer their guests access to private beaches, allowing for an unparalleled coastal experience that combines comfort and natural beauty.
As you stroll through Larvotto under the radiant Monaco sun, you'll be captivated by the district's idyllic charm, which seamlessly blends modern living with a tranquil seaside ambiance. This unique neighborhood is truly a testament to Monaco's commitment to luxury and leisure, with the Mediterranean Sea as your constant companion, providing the perfect backdrop for a life of opulence and serenity.
The History
Larvotto boasts a history that has seen it evolve over time. The district began to undergo a significant transformation in the 19th century, during the reign of Prince Charles III, when Monaco saw a period of urban development and expansion. Avenue Princesse Grace, the elegant avenue along Larvotto, was constructed, and the area began to host luxurious villas and residences that still grace its picturesque shoreline.
As the 20th century dawned, Larvotto continued to evolve, transitioning into a prestigious resort area. Its natural beauty and proximity to the Mediterranean Sea made it a prime location for the establishment of high-end hotels and resorts, with the likes of the Monte Carlo Bay and the Meridien taking root. These establishments attracted affluent visitors and cemented Larvotto's reputation as a luxury destination.
Furthermore, Larvotto assumed the role of a cultural and recreational hub within Monaco, and its public beach, Larvotto Beach, became a popular spot for both locals and tourists alike. The district also played host to various events and festivals, contributing to Monaco's vibrant cultural scene.
In recent years, Larvotto has continued its evolution with the construction of contemporary and upscale residential buildings, solidifying its status as an upscale residential area. Throughout its history, Larvotto has been a reflection of Monaco's transition from a humble coastal village to a world-renowned luxury destination, seamlessly blending tradition and modernity while preserving the natural beauty of its coastline.
An Exclusive Real Estate Market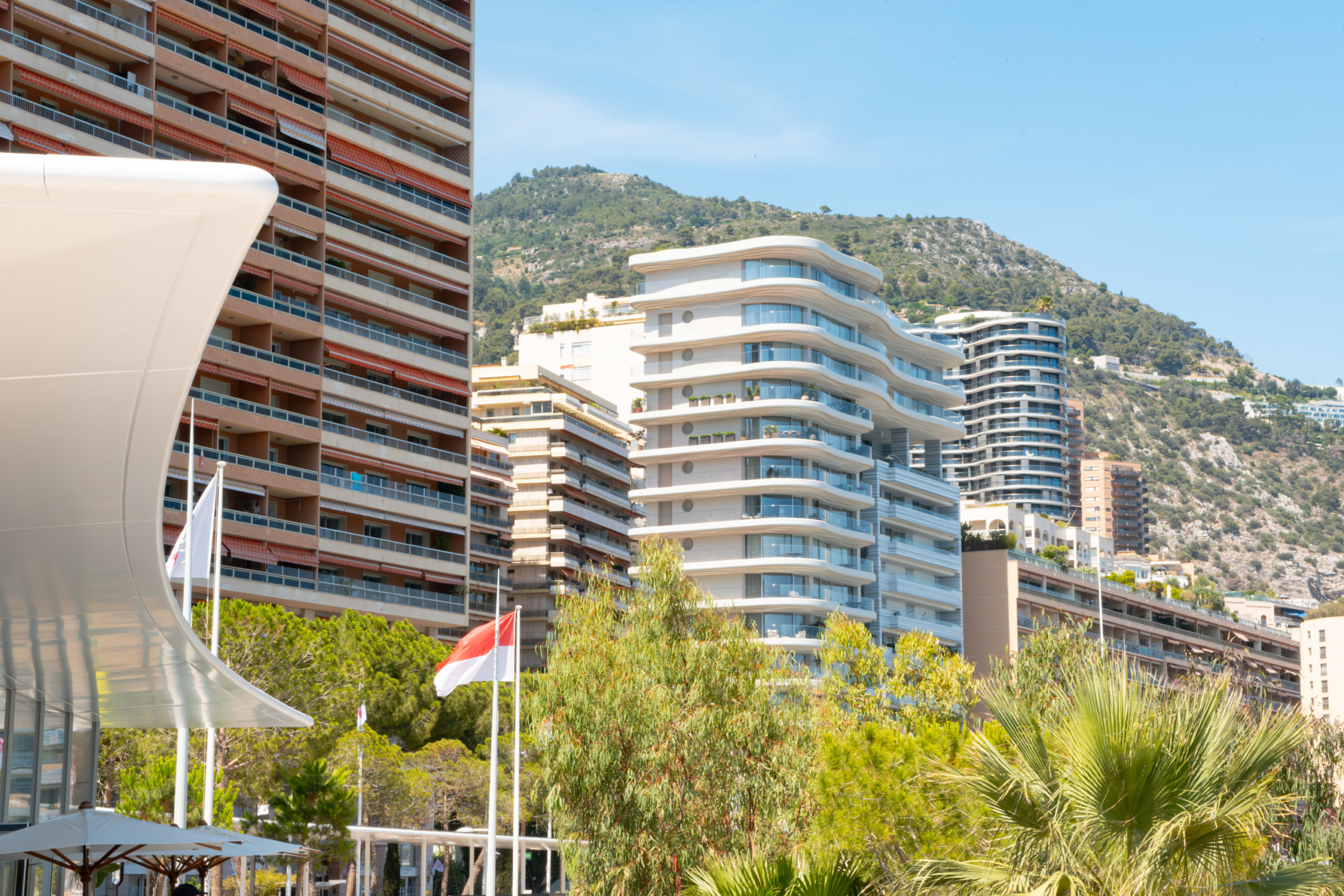 Larvotto has captivated the affections of Monaco's property seekers, thanks to its truly exceptional waterfront location. There are incredible properties available in residences such as Le Mirabeau L'Estoril, Casabianca and home. However the majority of the apartments in this exclusive waterfront neighborhood are exclusively available for rent, and they're nestled within opulent buildings like the Columbia Palace, Houston Palace, the Formentor, Roccabella. The demand is so high that one might find themselves on a waiting list for several years before finally securing a coveted apartment within these luxurious residences.
What makes Larvotto even more desirable is its prime location, offering residents unrivaled proximity to the pristine beaches, world-class restaurants, and the glamour of the Monte Carlo Casino and the prestigious Carré d'Or. The Larvotto district is, without a doubt, a privileged enclave where every Monaco resident aspires to call home one day. Its allure lies not only in its high-end fittings and finishes but also in the lifestyle it provides, where a blend of luxury, leisure, and convenience sets the stage for the realization of Monegasque dreams.
The Area
To complement the extensive array of amenities in Larvotto, an array of exquisite and fashionable restaurants have graced the iconic Avenue Princesse Grace. Whether you're seeking a vibrant dining experience for a night out with friends or a cozy family meal, the dining options here are as diverse as they are appealing.
Immerse yourself in an exotic culinary journey at establishments such as the renowned Maya Bay, Sonq Qi, and Maya Jah. These restaurants not only offer a delectable menu but also provide a refined and luxurious ambiance that elevates your dining experience.
For those in the mood for a more lively evening, the choices are equally captivating. Twiga and Sass Café, for instance, are perfect destinations for a festive dinner and club night, offering not only a scrumptious meal but also a lively atmosphere that's ideal for celebrations.
If you prefer a sun-kissed lunch, Larvotto has got you covered. The charming Cantinetta Antinori and the delightful La Note Bleue both feature superb sunny terraces where you can savor delicious dishes while basking in the warmth of the Mediterranean sun.
During the summer months, you can easily access the prestigious Monte Carlo Beach Club and the Monte Carlo Country Club with just a short and pleasant stroll. These elite clubs offer an array of recreational and leisure activities, providing a perfect complement to the Larvotto lifestyle. Whether you're a gourmet enthusiast or a sports and leisure aficionado, Larvotto offers a world of experiences and exquisite dining options to fulfill your desires.
Culture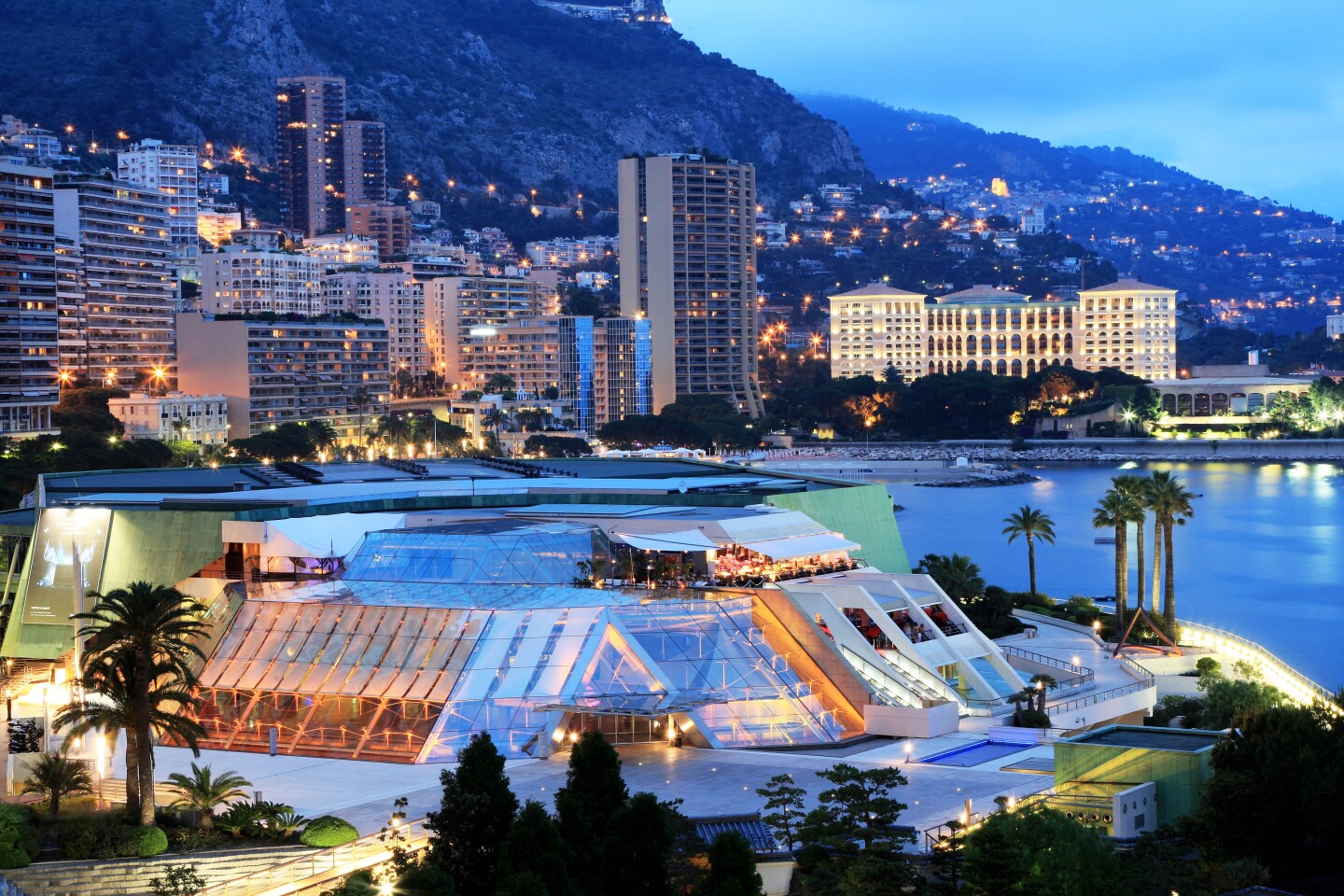 The Grimaldi Forum, the central venue for numerous prestigious events in the Principality of Monaco, boasts a diverse program that includes ballet performances, operas, captivating shows, and world-class exhibitions. This iconic Congress Center is not only a cultural hub but also hosts a multitude of international meetings and congresses, making it a vital part of the region's global engagement.
Nestled along the seafront, the Grimaldi Forum's modern facades harmoniously blend with the picturesque promenades and the serene Japanese Garden, providing a delightful setting for visitors. It's worth noting that while the Grimaldi Forum proudly displays its two upper floors, it also houses other theaters concealed beneath sea level, adding to the architectural marvel of the center.
For those who seek entertainment in a more summery setting, the Sporting Club, established in 1974, offers an exceptional seasonal program during the Monte Carlo Sporting Summer Festival. This splendid event features performances by renowned singers and international bands within the exquisite Salle des Etoiles, a grand ballroom with a retractable roof that allows guests to enjoy the starry skies on warm evenings.
Art enthusiasts can explore the cultural gems of Larvotto further by visiting Villa Sauber, the national museum of the Principality of Monaco, and various art galleries along the Avenue Princesse Grace. These venues frequently host independent artist exhibitions throughout the year, contributing to Larvotto's vibrant cultural scene.
The Future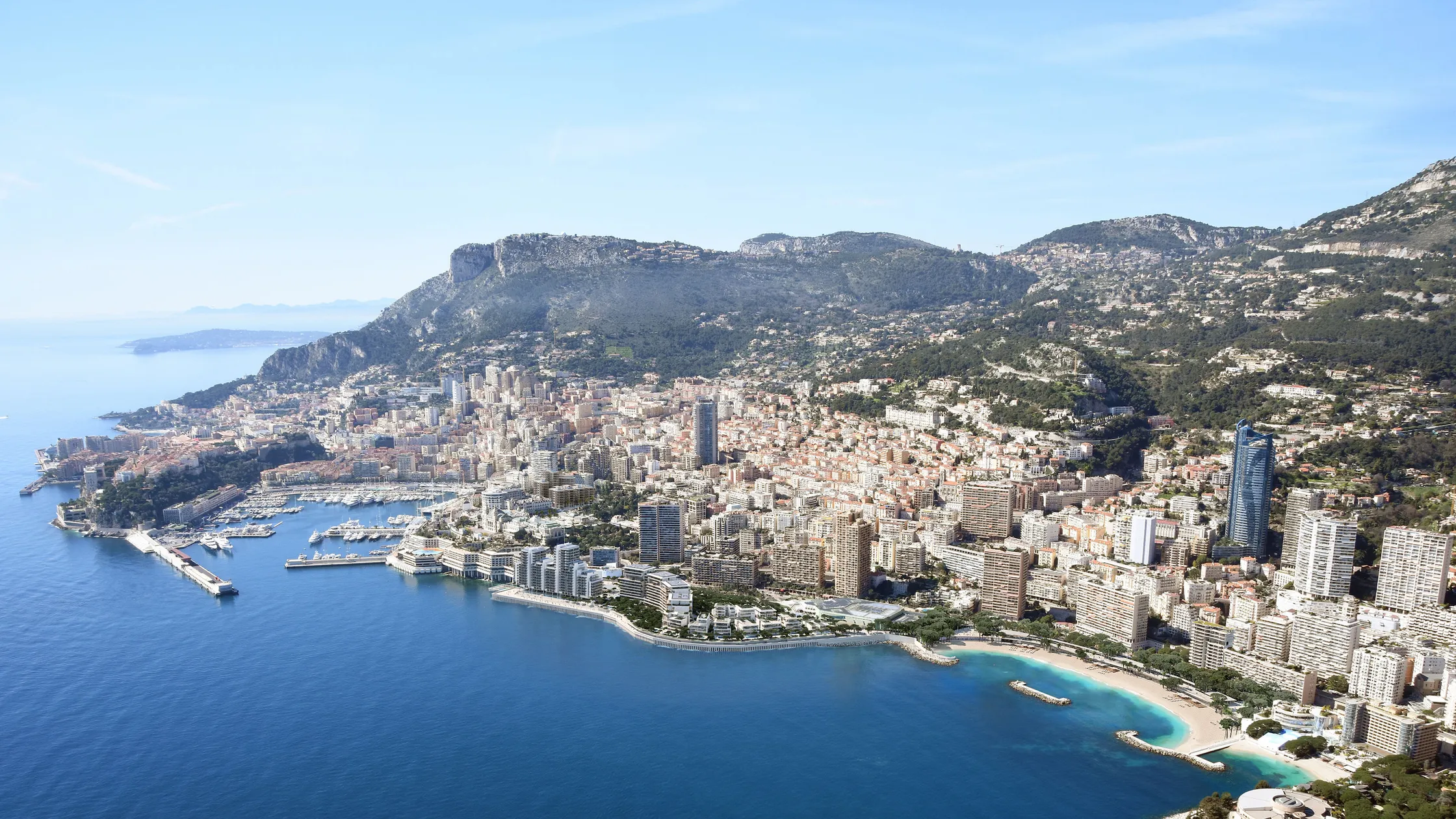 Built on the sea, Mareterra is a new residential district will consist of magnificent contemporary buildings and private houses nestled in a beautiful greenery. This area of 6 hectares will also feature a little port, a swimming pool for the residents, a shops and showrooms There will be an underground access for cars. Then, from the garden level, you will be able to reach the Japanese Gardens and the Grimaldi Forum. To complete the luxury of the apartments, the project is realized in concordance with eco-conception and eco-realization to respect the fauna and Flora nearby.